In 2008 SCC (Supply Chain Council) was in dire straights. The economic downturn had resulted in low memberships and trainings, the previous management company had depleted all reserves and the organization was in serious debt with its suppliers. When the management company filed for bankruptcy in December 2008 the SCC board asked Process Core Group to step in, assess and take control of the situation.
Our analysis was clear: SCCs cost structures did not match the income it generated; The organization depended solely on manual processes; It lacked any insight in profitability levers or the behavior of its members; SCC lacked a consistent message; and its products needed a refresh and expansion. 
Our first step was to rebuild operations. A self-service portal supported by knowledgable staff re-enabled memberships and also launched the collection of critical member relationship data. In the quarters following we migrated instructor management, training registration and large event registration. Resulting in a single source of customer intelligence by late 2009. In 2009 we established payment plans with SCC suppliers to ensure SCC would continue to receive services from its suppliers. 
In 2009 Process Core Group brought MPD in to revamp all marketing messages. Although well-recognized the SCC logo was confusing and had a 1990s style. The marketing efforts focused on three major elements:
Market the organization separate from its key product 
Develop consistent and up-to-date marketing collateral
Create a new logo for SCC and the SCOR products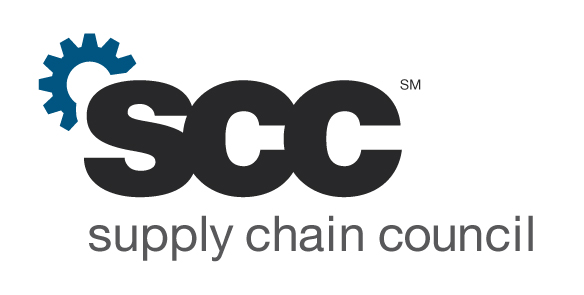 The campaign resulted in increased industry name recognition for Supply Chain Council and SCC instead of the "SCOR-council". The new logo was well-accepted and recognized. The SCC website was search engine optimized, simplified and became the first response in Google search for supply chain in 2010.
In 2009 PCG developed and tested, in collaboration with Clemson University, the SCOR Scholar Certification program. This program allowed undergraduate and masters students in Supply Chain and/or Logistics programs at universities to receive SCOR certification during their studies. The program was adopted by 2012 by universities in the US, Asia, Europe and South Africa.
In 2010 large events continued to decline, resulting in an additional financial burden for SCC. We convinced the SCC board to postpone large events (Supply Chain World Conferences) and implement a weekly webinar program. The webinars enabled SCC practitioners to attend SCC sessions without traveling. SCC was the first in the supply chain industry to implement the webinar program. The sessions were well-attended and highly rated and continued through 2012. 
We finished 2010 with the launch of SCOR 10 which included the supply chain skills research team deliverables and linked the Apics dictionary to SCOR.
After the SCC certification partner ended its services to SCC on short notice in 2011, Process Core Group established a new certification program with Kryterion. The new processes were integrated in the SCC CRM system and added one of the final data elements to the SCC customer knowledge database. The new processes now gave SCC full visibility to financial liabilities of certification vouchers – information that had not been available before.
In 2012 Process Core Group completed its multi-year research on supply chain management practices and launched the next generation product for SCC: M4SC™. M4SC is a platform on which SCC can build a portfolio of future products and services: training, certification, benchmarking, events, awards programs, publications.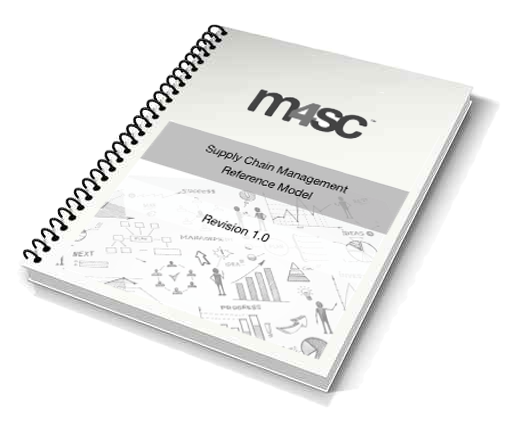 In 2013 we published SCOR 11 which included restructuring and deepening of cost metrics, classification of best practices, and consolidation of Enable processes. SCOR 11 was available online and open, through the SCOR browser PCG developed for SCC.
Building a sales team was the final step in the recovery process for SCC. Although uncommon for non-profit research and training organizations we recognized the need for a sales process that supports the key customers of SCC: Consultative sales. In 2013 we piloted different organizational models. The North American model gave the best results: A dedicated resource with fixed pay and commissions. A plan was made to roll out consultative sales teams in 2014. In 2014 North American sales resulted in the highest sales and delivery of in-house training in the history of SCC. The steady growth of profitability of SCC cleared the path for the next phase for SCC: In 2014 the SCC board agreed to merge SCC with APICS.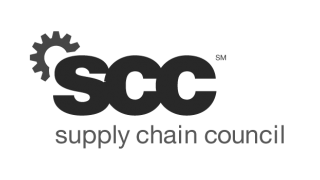 Supply Chain | Research | Education | NGO | USA (Global HQ) | Rebuild an Organization | Operations | Sales | Marketing | Finance