Construction materials manufacturer CEMEX (CX: $14B sales) is building a supply chain for the future. A cross-functional team recognized the need to agree on a common supply chain strategy and brought in Process Core Group to help develop a supply chain strategy definition program and structure communication to executive management and regional organizations.
 

We orchestrated a series of data collection workshops in the Americas and European regions to assess capabilities and identify local practices --not commonly shared-- which would benefit other locations, resulting in a list of local and regional optimization initiatives. All these regional and global initiatives were prioritized and consolidated into a roadmap with 6 focused tracks.
"Our pan-European team won the Exchainge Supply Chain Strategy Award 2018.
Thanks for the inspiration PCG!" — S&OP Manager Cemex Germany
Through executive sponsorship the global, regional and local teams are now chartered to implement the new supply chain operating model and metrics, allowing the cross-functional team to direct its focus to governance and managing supply chain strategy under changing market conditions.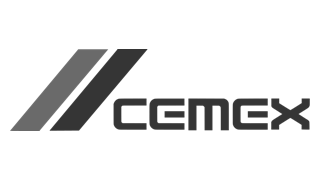 Building Materials | Manufacturing | Distribution | Mexico | USA | Croatia | France | Germany | Latvia | UK | Supply Chain Strategy | Metrics | End-to-End Process