The second phase of the expansion of energy and chemicals manufacturer Sasol in the Americas region was the expansion of its Chemical Complex in Louisiana. This multi-billion dollar investment included the construction of multiple new plants, expansion of existing plants, and construction of state-of-the-art site logistics infrastructure. Sasol asked Process Core Group to help bringing the approriate new processes from the joint venture to the new plants --where applicable-- and develop new processes as needed. 
 

 
We recognized early-on that this expansion required a change in business model: The existing specialty chemicals business was every-order-is-manual-and- hand-held-through-the-system. The new high volume/high transaction products required low-touch/no-touch processes.  
"Manage exceptions not transactions is the recommendation we needed to hear" -- Sasol Project Manager
We designed business processes integrating planning, order management, and logistics processes with the new (production/logistics) hardware, to support the transition to a low touch operating model. We documented all processes in the 'Process Library'. This process library functions as a tool for training and process audits. We transitioned ownership to the relevant functions to ensure it may be used for new hires and job transitions in the future as well as the baseline for process, risk, and quality audits.
The No/Low Touch business model prevented the growth in staff projected to support the multiplication of volumes and transaction.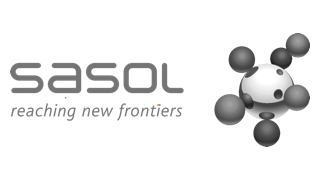 Chemicals | Manufacturing | Distribution | Rail | Marine | Road | USA | Expansion | New Business Model | End-to-End Process | SAP