Energy and chemicals manufacturer Sasol (SSL: $200B sales) is expanding their product portfolio in the Americas region. The first step was the construction of a joint venture in Texas. Sasol hired Process Core Group to help develop the business processes for order promising, tolling manufacturing, shipping, packaging, and freight forwarder integration to support a new business model.
 

We introduced new practices and technologies to Sasol Americas that enabled automation of processes and electronic integration of Sasol and its partners (tollers, packers, freight forwarders, carriers), moving the workload from transacting manually to managing exceptions. This allowed Sasol to substantially grow volumes with less hires.
"Without PCG we would still be running our business the way we did 10-15 years ago" — Sasol Project Manager
Upon successful transition of the new processes to their respective business owners, Process Core Group was asked to support the next big project – the Sasol Louisiana Chemical Complex expansion.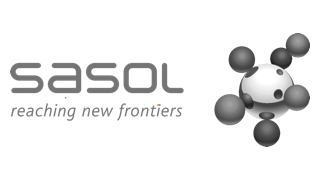 Chemicals | Manufacturing | Distribution | Rail | Marine | Road | USA | New Business | End-to-End Process | SAP | EDI